1 tag
3 tags
3 tags
         feelsfe           elsfeels       feelsfeelsfe   elsfeelsfeels        feelsfeelsfeelsfeelsfeels        feelsfeelsfeelsfeelsfeels          feelsfeelsfeeelsfeeels               feelsfeelsfeelsfe                  feeelsfeeels                        feels
Watch
swaggenmccracken: confusedtree: dspazdoesntcare: What the hell did I just watch?  It's me pretending to be a video game character what is wrong with you it's pretty straight-forward its funny because its so spot on
42bars: 1   2   3   4   5
Forever21 put my art on a shirt without my... →
outerspacecake: annimate: I've seen a few artists have this happen to them too.  Such bullshit. It makes me so mad when companies think they're entitled to any artwork they see on the internet and they can slap it on their stuff without asking, ughhhhhh
2 tags
Campaign against re-posted and stolen artworks
frosty-butt: re-posting art wont get you more followers nor friends re-posting is almost the same as art theft nobody fucking cares that "the credit goes to the artist" or "the picture isn't yours" if you don't give PROPPER credit sourcing isn't just a way of being nice it is a must IF YOU CAN'T FIND THE SOURCE, OR IT SIMPLY ISN'T YOURS, DON'T POST IT.
4 tags
1 tag
semii-colon: butts                                              butts butts                                              butts butts                                              butts butts                                              butts butts                       butts                butts butts                       butts                    butts  butts                          butts      ...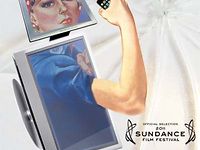 5 tags
porifra: toraten: "Stop…not there…" said the uke and so the seme stopped and said he respected him and his body so he would not go any further.  bit of NSFW?? at the beginning Read More
2 tags
Please Reblog
fauxboy: frozenwaterparticles: Today in gym, my FtM friend was told—by our GYM TEACHER—that he was not a guy and he had to run pacers with the girls and if he ran pacers with the guys, he would get a zero. He ran anyway, and got a zero. If you agree that this was total BULLSHIT, reblog this. I will write down every URL that does and show it to everyone at school, to show how many people...
3 tags
Send me a Ask naming 1 of these types and i'll...
ask-heatmor:
1 tag
Watch
videohall: Bird reacts to dubstep
ponshi: leftinstitches: amhras: jesus only had 12 followers but they talked to him why don't you guys talk to me Seriously, I don't even care if you're the creepy one
8 tags
9 tags
9 tags
11 tags
8 tags
3 tags
4 tags
8 tags
impomaniac: HEY IM GRUMP IM NOT SO GRUMP AND WE'RE THE GAME GRUMPS 
2 tags
michellicopter: santapack: CAN SOMEONE PLEASE DRAW STILES STANDING NEAR HIS ROOM'S OPEN WINDOW AND SINGING REFRAIN FROM TAYLOR SWIFT'S 'LOVE STORY' TO DEREK WHO'S STANDING UNDER STILES' WINDOW AS EVER AT NIGHT JUST PLEASE PLEASE PLEASE THIS WILL BE THE BEST CHRISTMAS PRESENT FOR ME EVER I don't think this is what you meant but um
elemeno-pee: theresstillbeauty: just a friendly reminder that if you drink and drive you're a fucking douchebag and everyone hates you New Zealand's biggest anti drink-driving campaign is literally
drinking-for-two: feng-huang: kyntello: ...
k-josephine: 8alls: PONPONPON (8bit) gotta...
ssejery: WE WERE TOLD TO MAKE A FACE USING LETTERS IN OUR LETTERPRESS WORKSHOP TODAY AND I